Home page for BAVERSTOCK family details.
Early references to this family are for name BAVESTER (various spellings). After c1812, all references are to BAVERSTOCK. There is no obvious reason for this change of name.The origins of the family, prior to appearing in the Godalming/ Guildford area, are unknown although the name seems to originate in the west country.
Charles jnr. became a lock keeper on the new Wey and Arun junction canal (which he probably helped build). He lived with his family at Rowner Lock near Billingshurst Sussex, this was the last lock on the canal, and an important place for collecting tolls from barges entering/ leaving the canal.

Charles` daughter Esther married James STANTON, the son of the lock keeper at first lock on the canal in Bramley Surrey.
Known Direct BAVERSTOCK Ancestors


Click on a name to view family tree and known events for that person

mar: 10 Oct 1775

mar: 2 Apr 1799

mar: 31 Jul 1830
---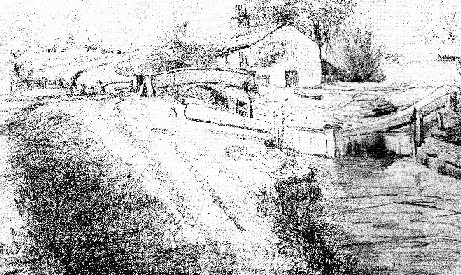 Rowner Lock - Home of Charles & Jane BAVERSTOCK
Family seems to have changed name from BAVESTER c1813 (after 1813, Charles & Jane's children baptised BAVERSTOCK)
---
BAVERSTOCK family Links/ Resources
---